It's a fair question. Sure you've heard our name whispered around the neighborhoods, probably seen our work on your commute or way to the store. We're not one to brag but word of mouth has been our biggest support to become a tried and true plastering company in Australia, and we're very grateful for that.
But even if you've seen the handiwork and heard the company name, you probably still have many questions about what we can provide for you. Hopefully this post will help answer some of those questions. If not, please feel free to reach out. We're here, and happy, to help.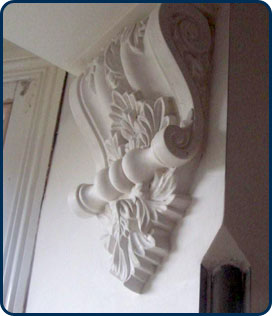 We are Melbourne's premier plastering company. We serve all of the outlying suburbs of Melbourne, no matter where you're located. Our tools include CSR plaster products and Boral plaster products. What sets us apart? Well first of all, passion. We got into this business because we saw an opportunity not only to make beautiful homes and businesses even better, but to ressurect homes and buinesses back to their former glory.
Plaster work is a storied institution and has been around for centuries. Look at Italian and French architecture from the Renaissance era. The level of detail is immaculate. Some of that is still around today, but is a little bit worse for the wear. We've taken the time to know exactly what those details should look like, but we won't take days to do it. Thanks in part to the tools in our toolkit, to our general expertise and to our drive to succeed, we won't spend days camped in your house.
Before you even decide to work with CMA, we want to see your vision. We want to discuss and make sure that both parties are on the same page. Only once we're aligned on timeline and expectations, will we be able to offer you the lowest and the best price around.
Take a look around the site. Like what you see? Give us a call. We'd love to talk to you.