There are generally no complaints from a business or organization when they need to expand their space in order to accommodate growing business. Quite the opposite in fact; It's a common goal of most enterprises. More staff and more overhead hopefully translate to more dollars in the bank. That being said, there are a lot of factors to take into account when you're growing, and space is definitely one of them.
CMA Plastering sees expansions like these as an opportunity to get creative and turn one space, into a whole new, beautifully updated space. We have a passion for perfecting family homes, and we have the same mindset about commercial properties. They're a blank canvas, and it's our job to provide the client with a masterpiece.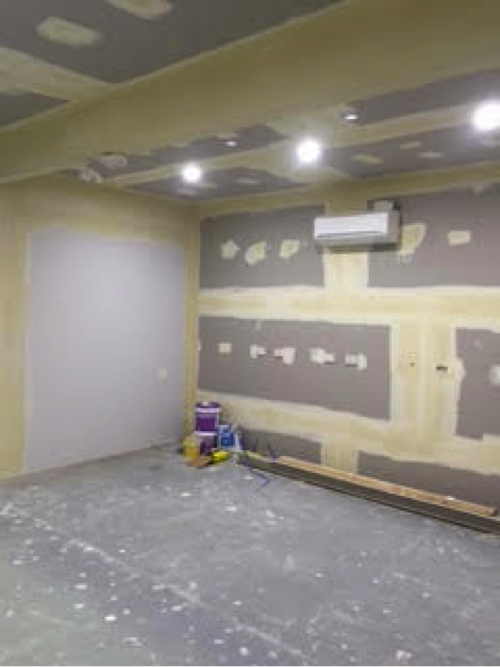 This was the case for this office and warehouse space in Glen Waverley. Glen Waverley, a suburb in Melbourne, Victoria, saw a huge boom of growth in the 1950's through the 1970's. These buildings are now going through a cycle of being updated to accommodate today's economy and needs. Fun fact about Glen Waverley? It's home to the longest-surviving McDonald's in Australia. Another fun fact? Glen Waverley had the seventh highest number of one million dollar-plus house sales in Melbourne, in 2013. 2014 and 2015 continue to show price gains and increased growth, the perfect time for this office to update its space.
This was a factory for electrical goods. They needed to expand their offices directly into the warehouse space to allow for growth. The process involved installing a partition or large dividing wall to create multiple rooms and ultimately, more space. As with any CMA Plastering project, this was a quick turn. But we never sacrifice quality over quantity and are proud with the final result. The client was too, and we're sure we'll see more businesses like this in the future in Glen Waverley and the surrounding areas.