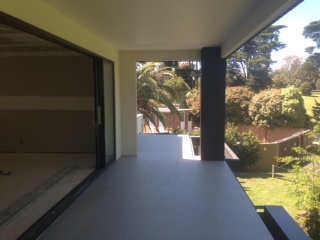 Located 6 kilometres east of the CBD, Hawthorn has always been one of Melbourne's prestigious inner suburbs. Even as the population and character of the inner-east diversifies, Hawthorn has maintained a certain grandeur particular to the area. Local council has described the area as the City of Harmony.
The area is full of boom-style Italiante mansions but is also home to a variety of Victorian Worker's Cottages and Edwardian family homes.CMA Plastering prides itself on expertise in a variety of mediums. This Hawthorn house is a great example of timely design and execution.
The project was to complete the plaster work to a new house which was designed in an all square set finish, resulting in a more modern look. CMA had two weeks to complete the entirety of the plaster work on this house, a rewarding challenge, given its size.
The house is free standing. The owner/builder had bought a large block to open the opportunities of building in the future. He then sub-divided the lot into two, and the new house was built on the newly created lot. The existing older house remains on the front portion of the land.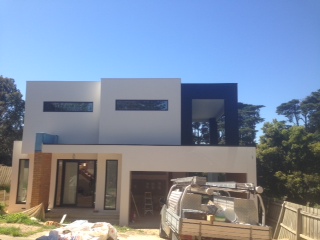 One of its finest features is an open air balcony, overlooking the nearby park. It also showcases a great example of full bifold doors, contributing to an open living plan design.